A PLACE THAT YOU WILL NEVER FORGET
Lister's Nest
This 5 bedroom house in Halifax is ready to become your home. There's room for up to 12 in 5 beautifully presented bedrooms. Enjoy a relaxing lounge area with access to your private garden (and the smart TV). There's a modern kitchen/dining area too, plus 3 private parking spaces outside. Book your stay today.
Here's a house that will soon feel like your home when you book to stay here. With 5 bedrooms, a private garden with parking spaces right outside, it's an ideal family space for you if you need to stay near Halifax in Yorkshire. And colleagues and contractors will also enjoy this peaceful and relaxing house if you're seeking accommodation close to where you're working.
The first thing that will strike you about this beautiful property is how bright and modern the interior is. That's thanks in no small measure to the quality of decor and furnishings, particularly evident in the lounge, where there is a neat fireplace (which always increases the snug factor) twin sofas positioned around a coffee table offering up a view of the flat-screen smart TV (on which you can watch Freeview, Netflix, Amazon Prime even CBeebies) and the double french windows that lead out into the garden.
It's always a treat to have your own outside space, somewhere you can go in order to really ramp up the rest and relaxation you're getting. Moving back inside, and that's where you'll discover your modern kitchen/dining area, with its wooden units and high-quality countertops, creating a home for a range of appliances for cooking and cleaning (yes, there's a dishwasher too), so you can really live as you do at home when you're here. The dining table is a smart one, with seating for up to 10. Somewhere you can grab a snack, sit down for a meal, even get some work done if you're on business in Halifax. The whole house is served by free, 300 MB super-fast fibre broadband, so no hassles sending work to clients or the office when you need to.
There are five bedrooms which between them offer up sleeping space for 12 in a mix of double beds as well as singles. You'll find storage room for your clothes and belongings, as well as 3 bathrooms, two with tubs to lie back and relax in, the other an ensuite with walk-in shower. Now that should give you all plenty of space to get ready to go out in the mornings and evenings without having to queue!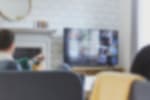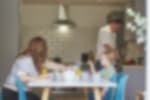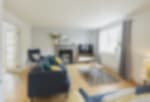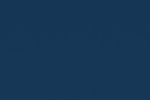 | | |
| --- | --- |
| Type | House |
| Size | |
| Bedrooms | 5 |
| Bathrooms | 3 |
| Max Guests | 12 |
| Amenities | 24 Hour Check-in, Dishwasher, Dryer, Early Arrival, Free Internet, Free Parking, Free Wifi, Freezer, Garden, Hair Dryer, Hangers, Heating, Clothes Iron, Ironing Board, Late Arrival, Late Check Out, Parking Available, Outdoor furniture, Shampoo, Smart TV, Television, Washer, Car Rental |